October 2021 FAQ: Services Offered at our Albuquerque Analysis Lab
Take a look at some of our most frequently asked questions: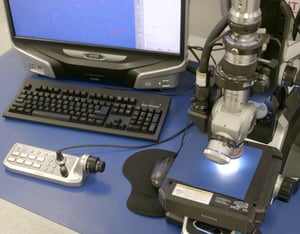 Does Integra provide Mil-Std-1580 DPA services?
Yes; we do. Our DPA services at Albuquerque facility is to the latest Rev C of the Mil-Std-1580.
Does Integra use laser ablation process for copper bond wire DPA?
Yes; we have been using laser ablation for copper bond wire parts for several years now and have also introduced this capability for other encapsulated packages also
Can Integra provide training on how to interpret DPA reports?
Integra is happy to provide such training at our facility in Albuquerque for our customers. We can also do so using Webinar. Please contact us for time and availability for such services
Does Integra provide failure analysis services?
Yes; we do. Our facility at Albuquerque has a dedicated staff to provide detailed, layer-by-layer failure analysis. Please visit our website at https://www.integra-tech.com for more details
Does Integra provide such services as PIND, real time X-Ray, SEM, SAM, Fine/Gross Leak and similar services?
Yes; we do. Our facility at Albuquerque has a such capabilities. Please visit our website at www.integra-tech.com/destructive-physical-analysis-failure-analysis for more details
Take a virtual tour HERE