Wafer Thinning & Polishing
We specialize in ultrathin precision wafer thinning, all the way down to 25 µm. Our facilities can handle bumped wafers of various bump heights and pitches, and we stock a diverse assortment of front-side tapes to ensure optimal protection for wafers during processing.
Our proprietary dry polishing service removes most subsurface damage that comes with wafer grinding under 100 µm, enabling safer die handling and higher yields.
Materials

We work with these wafer materials:
Glass
Silicon
Quartz
Sapphire
Laminates
Piezoelectric
Gallium Arsenide (GaAs)
Silicon Germanium (SiGe)
Wafer Dicing
Our in-house engineers have carefully researched and isolated the most common causes of die chipping, low die strength and poor yields. At the end of the day, it usually comes down to subpar dicing.
To avoid that, we use world-class, fully automatic DISCO wafer dicing systems. This allows us to handle wafer sizes ranging from mere fragments to 300 mm in diameter, with cut lines as small as 15 µm.
Dice Before Grind (DBG)
Our proprietary DBG techniques allow for the safe singulation of IC devices from wafers as thin as 25 µm, in cases in which normal sawing would create high levels of chipping and edge damage.
Die Attach Film (DAF)
Integra Technologies was one of the first companies to adopt DAF methods in its wafer and die singulation process. This innovative technology makes it possible to attach the die directly to the leadframe or substrate without using epoxy adhesive. We also have a die chipping monitor to track yield in real time, allowing us to significantly reduce our customers' manufacturing costs and yield loss.
Custom Parameters
Because no two products are alike, we can dice your wafers using individually optimized program parameters to maximize output quality and quantity, minimize yield loss and ensure chip-free dicing.
Complex Die Patterns
Our experienced operators can handle various die types with complex dicing patterns. Depending on your needs, we can save all dice or sacrifice some to retrieve only the essential ones.
Cleanliness & Electrostatic Discharge Elimination
To maintain wafer cleanliness, we inject a surfactant into our deionization water system. We also use CO2 bubblers and anti-static ionized workstations to eliminate electrostatic discharge.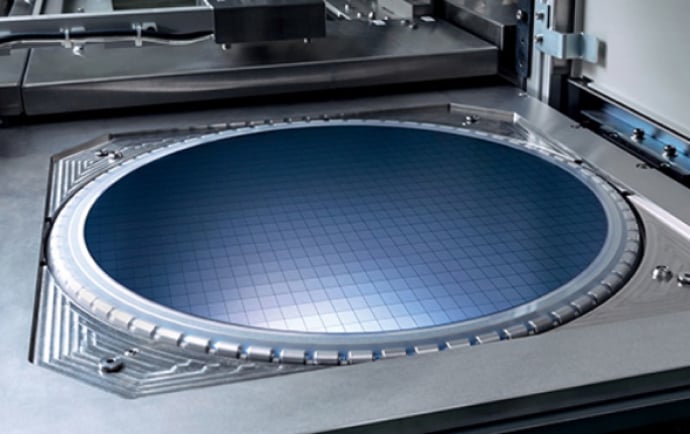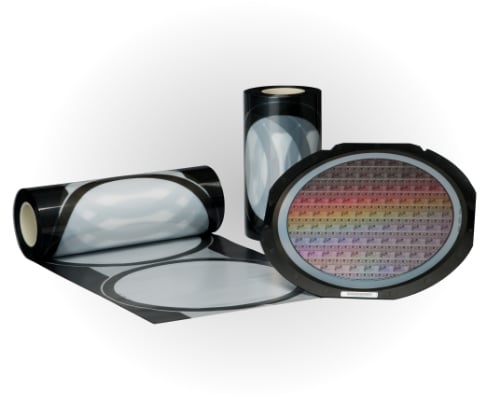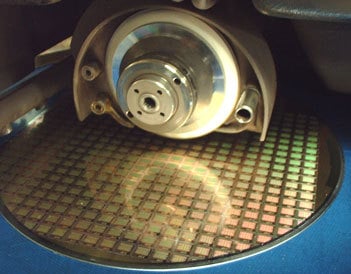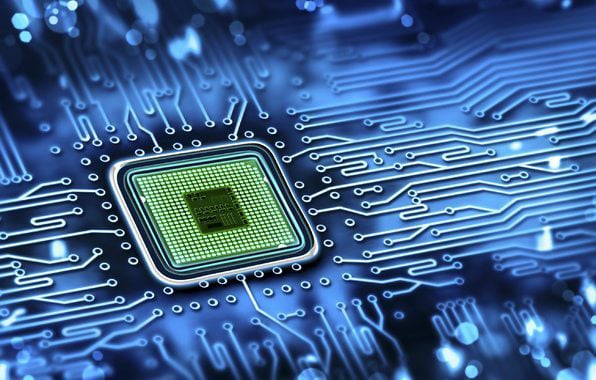 Pick & Place
We offer automatic pick and place services to place your dice in:
GelPack
Waffle packs
Tape and reel
Manual pick and place is also available for:
MEMs
Topside handling
Die-sensitive products
Unpassivated products
Die picking from wafer maps
Ultraclean processing of optical or image chips
Individual die ID recording is also available on demand.
Die Inspection
Integra Technologies is the United States' leading provider of high- and low-power die visual inspection services for RFID, hearing aid, defibrillator and heart pacemaker manufacturers. We process tens of millions of die per month, carrying out both manual and automated visual inspections using the latest August Technology and Camtek systems to the following specifications:
Commercial
Medical Electronics
Method 2010 Cond A & B
MIL-STD-883 (Class B or Class S)
Customer-specific requirements
Assembly Service Guide
Learn how to make your products cost effective and ready for manufacture with this detailed guide.