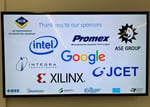 There was a great turn out at this year's Heterogeneous Integration Roadmap Symposium in Milpitas, CA last week. We would like to thank all who attended!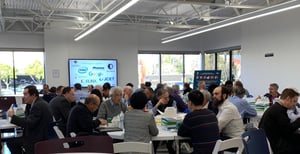 As a high-performance IC packaging provider, Integra Technologies can design, assemble and test custom System-in-Package (SiP) devices. By combining the functionality of a complete system into one packaged device, a SiP solution offers reductions in size, weight and power that are critical to next-generation performance in Aerospace, Industrial and Medical applications. In addition, a SiP solution reduces interconnect and trace lengths, minimizing the impact of parasitic and improving overall electrical performance.
Integra Technologies' capabilities in manufacturing multi-chip devices, surface mount assemblies, and flip chip and wire bond interconnects, enable the development of complete system-in-package solutions to improve performance and reduce footprint.