OVER 1 MILLION CSPs ASSEMBLED
Flip Chipping with Copper Pillars to Wire Bonded Die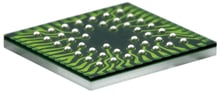 MILPITAS, CA, October 10, 2017 – Integra Technologies (formerly CORWIL Technology) announced today that it has successfully produced over 1 million CSP's in its Milpitas Factory. According to IPC's standard J-STD-012, implementation of Flip Chip and Chip Scale Technology, in order to qualify as chip scale, the package must have an area no greater than 1.2 times that of the die and it must be a single-die, direct surface mountable package. Another criterion that is often applied to qualify these packages as CSPs is their ball pitch should be no more than 1mm.
Integra produces CSPs using its FICO vacuum assisted mold tool and uses saw singulation to extract the packages from its 70mm x 200mm panel. "We've seen a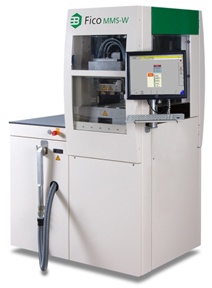 wide variety of product coming through the facility," says Chip Greely Integra's VP of Sales and Engineering, "We've been happy to see customers using our Assembly Guidelines (see Integra's website for these guidlines) to make the CSP's more manufacturable and cost effective."
Integra's CSP process also includes die prep for any size wafer in production, wafer test/sort, Reliability and Package Test. "We are currently testing thousands of CSPs per quarter for one customer," says Joe Foerstel, Integra's VP of Test, "We are also performing device level qualification on CSP and bare die to assist our customers in ensuring product life."
About Integra Technologies – Silicon Valley
Integra Technologies provides high quality and responsive semiconductor assembly and test services focusing on Hi-Rel, fast-turn and wafer processing markets. Founded in 1990 and based in Milpitas, CA, Integra-Silicon Valley is the premier U.S. provider of full back-end assembly services and is a key partner with leading medical, Mil/Aero and commercial semiconductor companies.