CORWIL TECHNOLOGY ADDS HIGH PIN COUNT CHROMA 3650-EX TESTER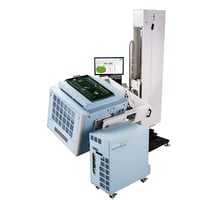 MILPITAS, CA, June 14, 2017 – CORWIL Technology (CORWIL) announced today that in partnership with Chroma US, it has added a 3650-EX to its test floor to complement CORWIL's existing 3650. This system is CORWIL's answer to its customers demand for a flexible ATE system with a higher number of channels for multisite Package Test and Wafer Sort solutions.
The 3650-EX achieves lower test cost not only by reducing the cost of the tester but also by testing more devices through its high parallel test capability, 1024 tester channels and 96 DPS. The 3650-EX has excellent overall timing accuracy within ±550ps. The pattern generator of 3650-EX has up to 64M depth pattern instruction memory. The 3650-EX delivers a combination of high test performance and throughput making it a cost-effective test solution.
"We've successfully worked with Chroma on the original Chroma 3650 with 512 channels and saw a number of customers move to this system." said Joe Foerstel, VP of Test for CORWIL, "It made sense to press forward with Chroma on the 3650EX to answer customer needs for the higher pin count solutions and more parallel test capabilities."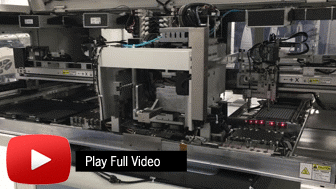 About CORWIL Technology Corporation
CORWIL Technology provides high quality and responsive semiconductor assembly and test services focusing on Hi-Rel, fast-turn and wafer processing markets. Founded in 1990 and based in Milpitas, CA, CORWIL is the premier U.S. provider of full back-end assembly services and is a key partner with leading medical, Mil/Aero and commercial semiconductor companies.
For more information about CORWIL, please visit www.corwil.com.