CORWIL TECHNOLOGY PROVIDES FULL MSL CHARACTERIZATION AND CONSULTATION SERVICES
MILPITAS, CA, July 12, 2017 –CORWIL Technology (CORWIL) has added Moisture Sensitivity Level (MSL) Characterization to its list of capabilities. In addition to characterization, CORWIL works with customers to identify key variables to improve MSL performance.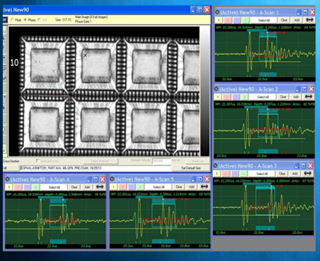 Moisture Sensitivity Level relates to the packaging and handling precautions for some semiconductors. The MSL is an electronic standard for the time period in which a moisture sensitive device can be exposed to ambient room conditions (30 °C/85%RH at Level 1; 30 °C/60%RH at all other levels). Increasingly, semiconductors have been manufactured in smaller sizes. Components such as QFN and ball grid array devices could be damaged during SMT reflow when moisture trapped inside the component expands.
The expansion of trapped moisture can result in internal separation (delamination) of the plastic from the die or lead-frame, wire bond damage, die damage, and internal cracks. Most of this damage is not visible on the component surface. In extreme cases, cracks will extend to the component surface. In the most severe cases, the component will bulge and pop. This is known as the "popcorn" effect.
"Over the last few years, CORWIL has increasingly added to its engineering ranks with talented, experienced engineers," says Chip Greely, Director of Engineering. "Our engineering team has been able to work with customers to suggest areas of improvement and help customers drive to meet realistic MSL levels. Having CSAM in-house along with all of the other necessary equipment has reduced the time on DOE's allowing us much quicker feedback mechanisms."
About CORWIL Technology Corporation
CORWIL Technology provides high quality and responsive semiconductor assembly and test services focusing on Hi-Rel, fast-turn and wafer processing markets. Founded in 1990 and based in Milpitas, CA, CORWIL is the premier U.S. provider of full back-end assembly services and is a key partner with leading medical, Mil/Aero and commercial semiconductor companies.
For more information about CORWIL, please visit www.corwil.com.