GOING GREEN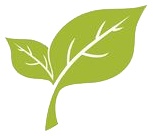 MILPITAS, CA, October 18, 2017 – Integra Technologies Silicon Valley (formerly CORWIL Technology) has partnered with Mynt Systems to take part in helping the environment by going 'green'. Mynt Systems provided Integra with development, design, engineering and delivery of a turn-key energy efficiency and water conservation project that included efficiency upgrades to the lighting, HVAC, water process, CDA and N2 systems. The combined performance of the holistic energy and water savings project will produce a payback of 4.6 years.
"It has been our pleasure to utilize our deep understanding of energy efficiency technologies and closely held relationships with manufacturers and implementers to create a one of a kind, high yield, investment grade project for Integra and the property ownership," said Derek Hansen of Mynt Systems. "Mynt Systems has successfully met the performance threshold set for by Integra and was excited to present a unique and groundbreaking project that benefits the all-important triple bottom line of people, planet and profit."
"Mynt has provided us with the ability to preserve our natural resources while positively impacting bottom lines with short- and long-term cost-saving benefits," said Matt Bergeron, GM and Vice President at Integra Silicon Valley. Bergeron went on to say, "Mynt is projecting a 98% reuse of all the process water used in the facility. Conserving this valuable California resource along with the cost savings for Integra is a win/win situation."
About Integra Technologies – Silicon Valley
Integra Technologies provides high quality and responsive semiconductor assembly and test services focusing on Hi-Rel, fast-turn and wafer processing markets. Founded in 1990 and based in Milpitas, CA, Integra Technologies-Silicon Valley is the premier U.S. provider of full back-end assembly services and is a key partner with leading medical, Mil/Aero and commercial semiconductor companies.