DIE INSPECTION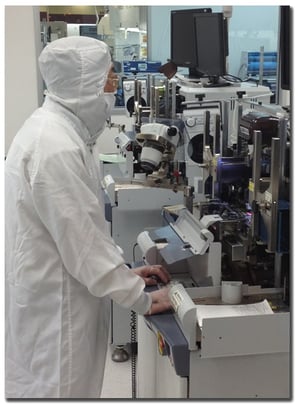 Integra offers automated and manual visual inspections to commercial, MIL-STD-883 (Class B or Class S), and Medical Electronics specifications.
Automated inspection using the latest August Technology and Camtek systems

100% visual inspection (high and low power) is available to the specifications you need

All operators are trained and certified to commercial, Mil-STD-883, Method 2010 Cond A & B, and customer specific requirements.
Integra processes tens of millions of dice per month and is the leading provider of wafer sawing and die visual inspection services for the leading heart pacemaker, RFID, hearing aid and defibrillator manufacturers.